SPECIAL OFFER.
LONG STAY OFFER
Discount concerning reservations made just on this website, for stays of 7 nights or longer.
This offer is not available the following dates:
- From 28/07/2020 to 26/09/2020
- From 28/03/2021 to 04/04/2021
- From 16/07/2021 to 25/09/2021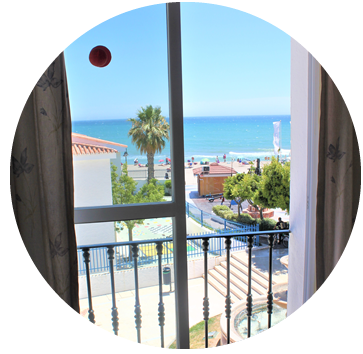 WELCOME TO CABELLO HOTEL.
This small, cosy and warm hotel is located close to the beach, in one of the most beautiful areas of the "Costa del Sol": the fishing neighborhood of "La Carihuela". Well known for its beaches, its long promenade and its famous beach restaurants.
Its location, on a pedestrian zone, far from the noisy traffic, just a few metres away from the beach and surrounded by local shops, restaurants and pubs, which makes the hotel a strategic place, being just 10 minutes away from Torremolinos Centre and from Marina harbour and 15 minutes drive from the airport.